Gde ste bili noćas? Da li vas je neko proganjao? Pojavili ste se goli na poslu ili su vam zubi počeli ispadati dok vas je partner varao sa nekom drugom. Ne brinite, nije to ništa strašno, to su samo snovi. Kako svi sanjamo, a i spavamo vreme je da se pozabavimo tim misterioznim svetom snova. I zbog toga smo vam pripremili listu od 5 najčešćih snova i njihovih značenja.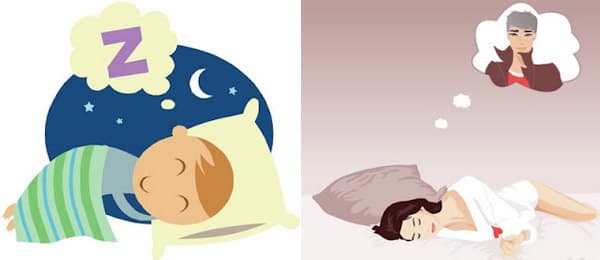 Padanje
Od početka ljudske vrste san o padanju je sa nama i jedan je od najčešćih snova uopšte. Taj san je obično znak da je vreme da preokrenete svoj život totalno. Najčešće ovaj san imamo onda kada smo depresivni. (I naravno nije istina da ćete umreti u snu ukoliko udarite o zemlju)
Progonjenje
Takođe, jedan od čestih snova jeste proganjanje. Sigurno ste bar nekada sanjali da vas u snu neko proganja. Kada vam se ovaj san pojavi zapitajte se: "Da li izbegavam da se suprotstavim nekome"? "Da li izbegavam neku obavezu ili dužnost?".
Ispadanje zuba
Ovaj san nema nikakve veze sa vašom oralnom higijenom te zbog toga nemojte odmah ujutro proganjati vašeg stomatologa. Ovaj san je povezan sa vašim rečima pa stoga razmislite da li ste u poslednje vreme nešto nepromišljeno rekli i zbog toga zažalili. Držite se izreke: "Ispeci pa reci".
Smrt, bolest ili umiranje (sopstveno ili nekoga bližnjeg)
Ovakvi snovi se često javljaju kada je neko i realno bolestan, ali to nije pravilo. Ovakav doživljaj može samo odražavati nesvesni odnosno potisnuti strah da ćete biti povređeni (fizički, psihički ili emotivno). Isto tako, moguće je i podsećanje na rizik od fizičke povrede vas ili vaših bližnjih. Ako sanjate da umire neko drugi to može imati nekoliko značenja: a) da umire taj deo vas (koji ta osoba predstavlja u vašem životu), b) da želite da ta osoba ode iz vašeg života, ili c) strah da bi ta osoba mogla da ode, da vas napusti.
Partner vas je prevario
Ukoliko nemate dobar stvarni dokaz da vaš partner traži zadovoljstva na nekom drugom mestu, nemojte zbog ovog sna početi da mu pretražujete džepove, da unajmljujete privatnog detektiva ili da se prijavite za TV show "Preljubnici" :). San o prevari obično je znak da vam smeta što vaš partner previše pažnje posvećuje nekim drugim stvarima poput posla, rekreacije ili nečeg drugog što ne uključuje i vas.
Danas se tumačenje snova psihološkom analizom dosta personalizuje. Ujedno tumačenje snova dođe kao jedan vid jutarnje razonode pa mnogi odmah po buđenju pohrle ka sanovnicima da bi videli šta bi to njihov san mogao da govori o njima.
Naučni pristup intepretaciji snova imamo tek od kraja 19. veka i pojave Sigmunda Frojda, oca savremene psihonalize. Na prelazu između 19. i 20. veka izašla je njegova knjiga "Tumačenje snova" u kojoj je on do tančina obrazložio metodologiju tumačenja snova i postavio osnove na kojima je ova grana psihologije procvetala. Ne samo da je postavio osnove tumačenja snova kao metode u psihologiji nego je ovim radovima zauvek ućutkao one koji su tvrdili da su snovi samo besmislene slike.
Snovi su ogledala našeg života stoga uvek treba razmisliti o tome šta nam se u životu trenutno dešava i kako je to povezano sa našim snovima.
Autor teksta: Marko Jarić, sanovnik Sanjati.com