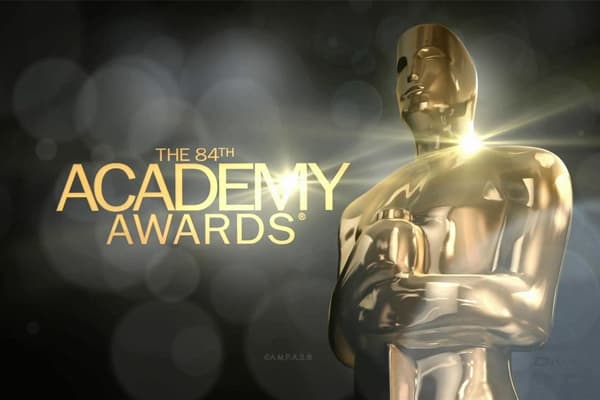 Američka filmska akademija danas je objavila i nominovane za najprestižniju nagradu – Oskare 2012.
Najviše nominacija imaju filmovi Služavke i Umetnik a za Oskara su nominovani i Brad Pitt, Meryl Streep i George Clooney. Dodela Oskara biće održana po 84. put u Kodak teatru u Los Anđelesu, 27.februara. Pogledajte celu listu nominacija.
Najbolja ženska sporedna uloga:
Berenice Bejo — The Artist
Jessica Chastain — The Help
Melissa McCarthy — Bridesmaids
Janet McTier — Albert Nobbs
Octavia Spencer — The Help
Najbolja muška sporedna uloga:
Kenneth Branagh — My Week With Marilyn
Jonah Hill — Moneyball
Nick Nolte — Warrior
Christopher Plummer – The Beginners
Max Von Sydow — Extremely Loud and Incredibly Close
Najbolja ženska uloga:
Glenn Close — Albert Nobbs
Viola Davis — The Help
Rooney Mara — Girl With the Dragon Tattoo
Meryl Streep — Iron Lady
Michelle Williams — My Week With Marilyn
Najbolja muška uloga:
Damian Bechir – A Better Life
George Clooney — The Descendants
Jean Dujardin — The Artist
Gary Oldman — Tinker Tailor Soldier Spy
Brad Pitt — Moneyball
Najbolji režiser:
Michel Hazanavicius — The Artist
Alex Payne — The Descendants
Martin Scorsese — Hugo
Woody Allen — Midnight in Paris
Terrence Malick — Tree of Life
Najbolji originalni scenario:
The Artist
Bridesmaids
Margin Call
Midnight in Paris
A Separation
Najbolji adaptirani scenario:
Descandants
Hugo
Ides of March
Moneyball
Tinker Tailor Soldier Spy
Najbolji animirani film:
A Cat in Paris
Chico and Rita
Kung Fu Panda 2
Puss In Boots
Rango
Najbolji film:
War Horse
The Artist
Moneyball
The Descandants
The Tree of Life
Midnight in Paris
The Help
Hugo
Extremely Loud and Incredibly Close
Ko su vaši favoriti?