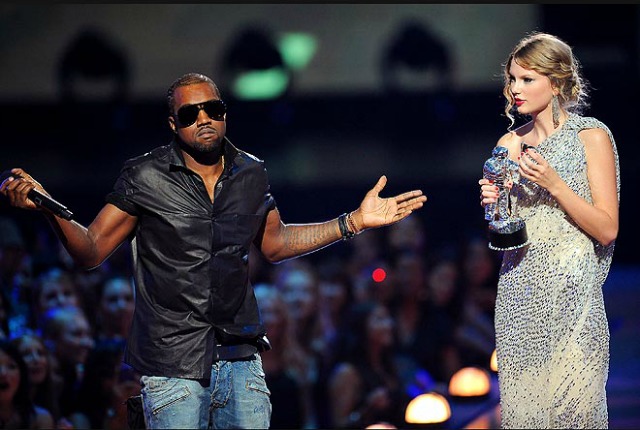 Nakon dugogodišnjeg rada, Kanye West je konačno objavio svoj sedmi album – The Life of Pablo. Međutim, album je već sada dobio oštre kritike i to od fanova mlade Taylor Swift.
Naime, reper je u albumu spominjao brojne javne ličnosti. Pored svoje porodice, supruge Kim Kardashian, dece North i Sainta, šuraka Roba Kardashiana, možemo čuti i imena Raya Ja (Kiminog bivšeg dečka), Diddya, Sije, ali i Taylor Swift.
Kanye se prisetio šokantnog govora na VMA pre par godina, te je napisao sledeće stihove za pesmu Famous:
"Ja i Taylor bismo još uvek mogli da imamo seks/ Zašto?! Zbog mene je ta ku*ka poznata/ Bože/ Zbog mene je ta k*čka poznata".
Nedugo potom, pevačicin mlađi brat Austin postavio je video u kom baca par Yeezy patika u smeće.
"Počinjem da generalnim spremanjem za proleće. Idemo ponovo", napisao je ispod videa. Ovaj video lajkovale su Selena Gomez i Martha Hunt.
Ubrzo se oglasila i Jaime King koja je na Twitteru napisala: "Jako sam tužna trenutno. Tu sam za svoju sestru. Uvek".
Pevačica se još uvek nije zvanično oglasila ovim povodom, ali blizak izvor kaže da se ne ljuti zbog pomenutih stihova. Šta više, izvor dodaje da je reper zatražio od nje da promoviše tu pesmu na Twitter profilu. Ona ga je naravno odbila jer je pesmu smatrala previše šovinističkom, iako u to vreme nije ni znala za najupečatljiviji stih – Zbog mene je ta ku*ka poznata.