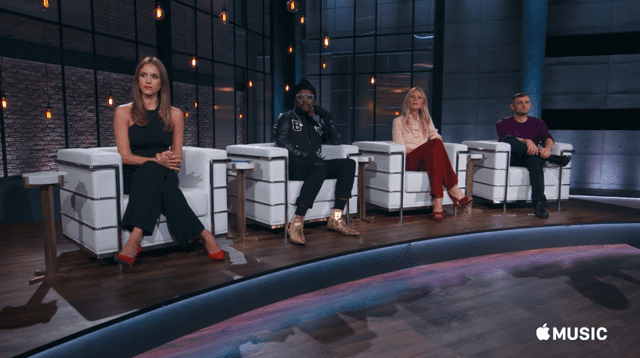 Šta dobijete kada ukombinujete The Voice i Shark Tank? Novi Apple-ov šou pod nazivom Planet of the apps!
Početkom nedelje, Apple Music je objavio trejler za svoju novu emisiju čiji se početak emitovanja očekuje na proleće.
Radnja? Developeri aplikacija imaju 60 sekundi da predstave svoju ideju sudijama – u prvoj sezoni, to će biti Jessica Alba, ispred The Honest Company, Gwyneth Paltrow, ispred Goop, will.i.am, ispred i.am+ i Gary Vaynerchuck, ispred VaynerMedia.
Kao i u The Voice, sudije (mentori) biraju najboljeg developera, koji će dobiti priliku da svoju aplikaciju predstavi timu LightSpeed Venture-a i potencijalno obezbedi sebi 10 miliona dolara sredstava za dalji razvoj aplikacije, kao i premijum mesto na početnoj strani Apple prodavnice.
Iako deluje kao i više nego interesantan šou, izgleda da neki IT stručnjaci (među kojima su i Apple zaposlenici) ne misle da je ceo koncept dobra ideja. Oni su na društvenoj mreži Twitter veoma jasno izrazili svoje mišljenje na ovu temu:
Got an email from Apple asking me to apply for this. So glad I passed. https://t.co/pOU0QTMMvB

— Sam Soffes (@soffes) 14. фебруар 2017.
Apple should be producing amazing content like Netflix Originals does. Not this garbage. I am disappointed. — Dan Counsell (@dancounsell) 14. фебруар 2017.
I'm sure Planet of the Apps will be a great show for all of those people who bug developers with their awful ideas. https://t.co/PORl3y4t1Y

— Marco Arment (@marcoarment) 14. фебруар 2017.
Devs: Hey the App Store has a few problems and its hard to be discovered. Can you take a look? Apple: Uh nope but that would make great TV! https://t.co/IjYAc58XLF — Jake Frey (@frey) 14. фебруар 2017.
"Planet of the Apps. No. Just No". https://t.co/Z67aaLH5xu

(Typos, etc on a postcard to me please).

— Dermot Daly (@dermdaly) 14. фебруар 2017.
Čini nam se da su kritike ipak malo prestroge, imajući u vidu da šou još uvek nije ni počeo, a mi ćemo vam ostaviti da sami prosudite da li je ovo nešto što vas u budućnosti može zainteresovati. Nas svakako jeste.