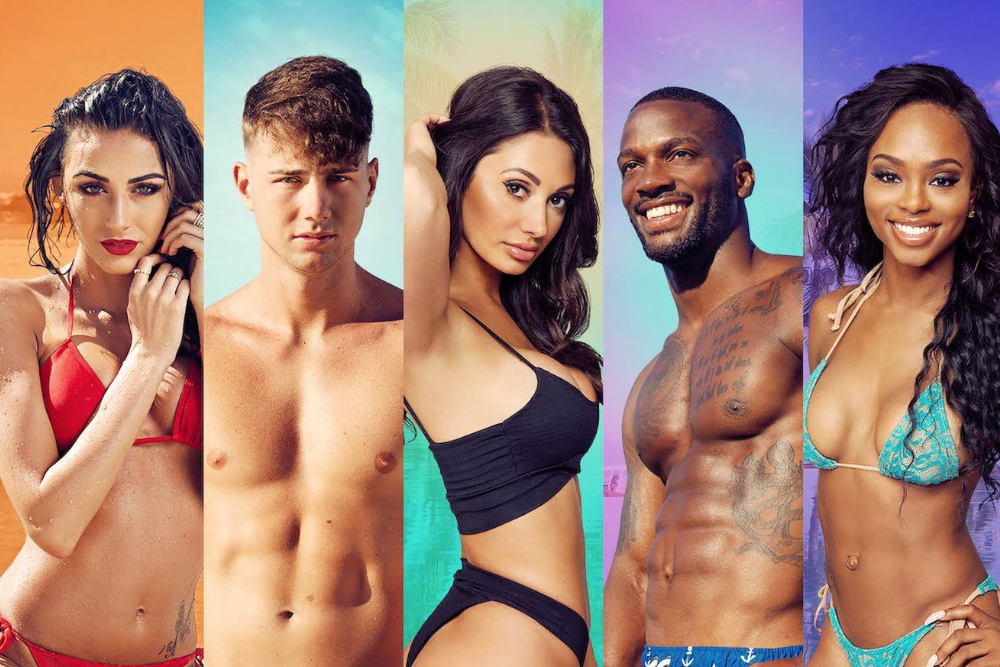 Ako tražiš nešto da gledaš ovog vikenda, imamo pravu stvar za tebe. Dejting rijaliti serija Too Hot to Handle već neko vreme je u prvih 10 najgledanijih u Srbiji, a evo zbog čega.
Ovo je takmičenje (khm… rijaliti) u kome gomila zgodnih (baš zgodnih) ljudi odlazi na ostrvo u Meksiku i misle da će imati najbolje letovanje ikada… dok ne shvate da ne smeju da imaju seks, niti bilo kakav fizički kontakt, ako žele da osvoje nagradu. Zvuči bizarno, ali i nešto što ćeš sigurno pogledati u dahu ovog vikenda.
O čemu se radi u seriji Too Hot to Handle?
Kako kažu producenti, premisa serije jeste da mladi ljudi nauče da stvaraju iskrena prijateljstva i duboke odnose, umesto besmislenih, koji nemaju poentu (sem zabave). Ako uspeju da to urade, čeka ih nagrada od 100 hiljada dolara.
A da… nagrada se smanjuje kad god neko sa ostrva ima ljubavne ili seksualne odnose. Mali spojler: do kraja takmičenja, nagrada je pala na 75 hiljada.
Ko učestvuje u seriji Too Hot to Handle?
Modeli, influenseri i zapravo… svi koji izgledaju dobro. Ukupno ima 14 takmičara, što ženskih, što muških i bukvalno svi su zgodni, preplanuli, nasmejani, bez brige na ovom svetu. Ovo su učesnici.
Francesca Farago, 25 godina, Kanada
Modna i travel influenserka, gle čuda. Živi na relaciji Vankuveer – LA i navodno je bila u vezi sa Diploom. Njen bivši je istetovirao njeno ime na usnoj duplji.
Harry Jowsey, 21 godina, Australija
Harry je odlučio da će njegov poziv biti učesnik rijaliti programa, pa se tako publici već predstavio u australijskoj emisiji Heartbreak Island, gde je pobedio.
Sharron Townsend, 25 godina, SAD
Sharron je lični trener, bivši Mister Pensilvanije 2018. godine i sebe ocenjuje ocenom 10 od 10. Slažemo se.
David Birtwistle, 28 godina, Velika Britanija
David je bivši ragbi igrač i nosi titulu inženjera. Živi u Londonu, a njegova bivša devojka sad je verena za sina Hugha Hefnera. Nojs.
Matthew Smith, 29 godina, SAD
Matt ima iskustva sa kamerama: bio je u emisiji America's Next Top Model, a pojavio se i u seriji Nova devojka. Pored toga što voli da pliva go, kaže da voli i duboke, spiritualne teme. Verujemo.
Kelechi 'Kelz' Dyke, 27 godina, Velika Britanija
Kelz je rođen u Austriji, ali se sa 13 godina odselio u Britaniju, gde se bavi konsultantskim poslovima a u slobodno vreme igra američki fudbal.
Rhonda Paul, 27 godina, SAD
Rhonda je izazvala najviše pažnje među momcima na ostrvu, a tvrdi da traži pravu vezu jer joj je dejting scena dosadila.
Nicole O'Brien, 23 godine, SAD
Nicole je pre snimanja emisije dve godine provela na jahtama, gde je dočekivala velike zvezde poput Kanyea Westa i Justina Biebera.
Haley Cureton, 20 godina, SAD
Najmlađa učesnica studira biznis na Floridi i volontira u skloništima za životinje. Kaže da je otvorena za veze i sa muškarcima i sa ženama.
Chloe Veitch, 21 odina, SAD
Chloe je prva došla u kuću u kojoj ekipa boravi i prva se bacila u flertovanje sa momcima. Ima istetovirano ime bivšeg momka, a tetovažu je uradila posle dve nedelje zabavljanja.
Bryce Hirschberg, 29 godina, SAD
Za sebe kaže da je glumac, pisac, reditelj i šta sve ne, a njegov instagram pun je fotografija na kojima se vidi kako luksuzno živi.
Kori Sampson, 22 godine, Velika Britanija
Ne želimo da generalizujemo, ali Kori je tipičan mladi Britanac: obožava da idem na festivale, glamurozne događaje i teretanu. Ispunjen život, jednom rečju.
Madison Wyborny, 20 godina, SAD
Madison je učestvovala u nekoliko različitih rijaliti formata, a trenutno živi u Los Anđelesu.
Lydia Clyma, 22 godine, Velika Britanija
I ova mlada devojka ima iskustva sa rijaliti formatima, pa su je neki već gledali u emisiji Sex Clinic.
Koliko epizoda ima Too Hot to Handle?
Prva sezona ima osam epizoda, a svaka traje između 35 i 45 minuta, a sve su već sada dostupne na Netflixu. Pogledajte i trejler u nastavku.
Too Hot to Handle – 2. sezona?
Iako su kritike na seriju bile loše, rijaliti je među najgledanijima na Netflixu već neko vreme. Druga sezona još uvek nije najavljena, ali pretpostavlja se da ćemo gledati nove epizode.