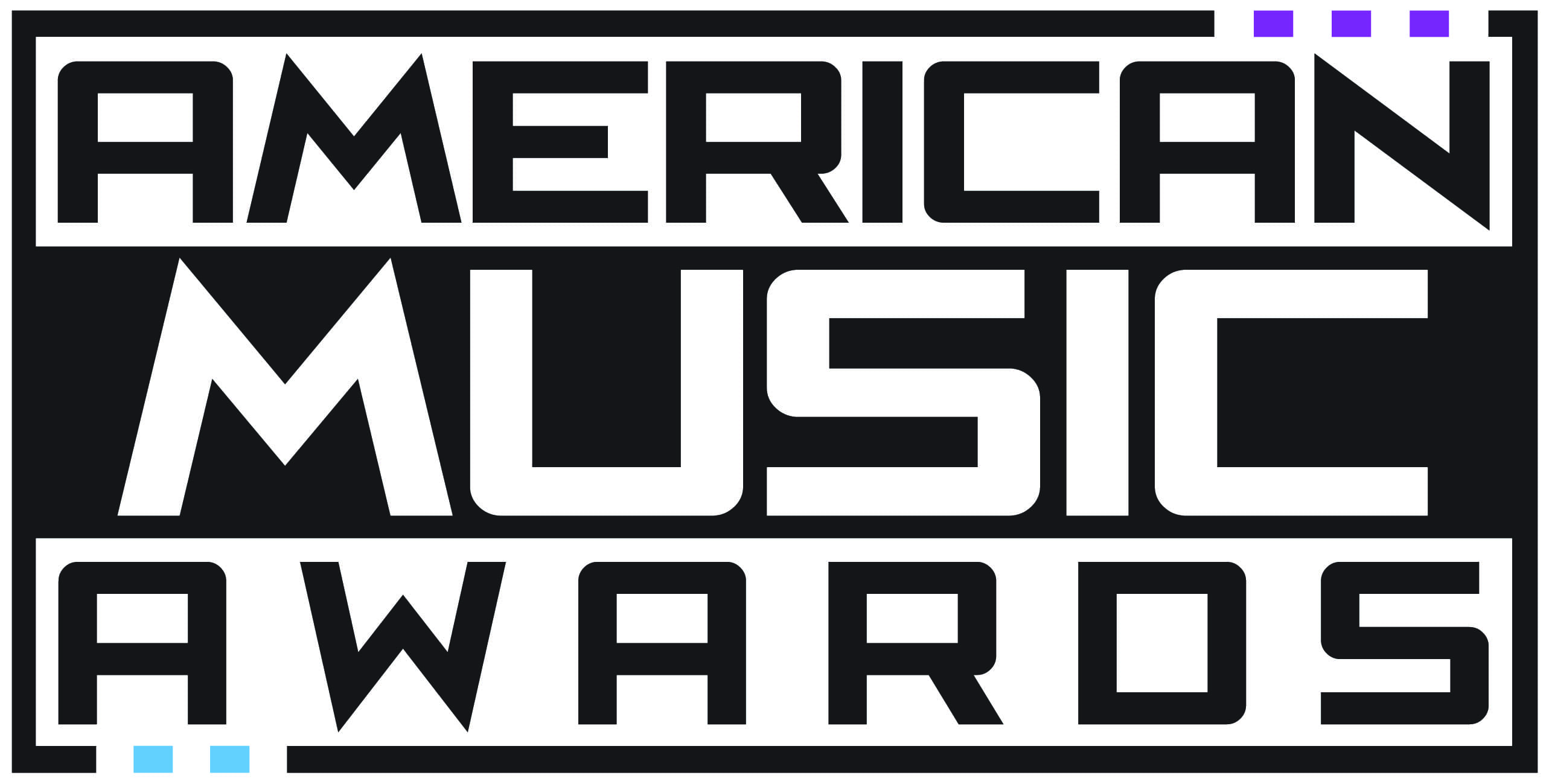 U Los Anđelesu u Nokia Theatreu je održana 42 po redu dodela American Music Awards koju je vodio reper Pitbull, a mi vam donosimo listu ovogodišnjih pobednika!
Dodelu nagrada je otvorila Taylor Swift koja je otpevala akutelni singl Blank Space i odnela specijalnu nagradu Dick Clark Awards for Excellence koja je prvi put dodeljena ove godine.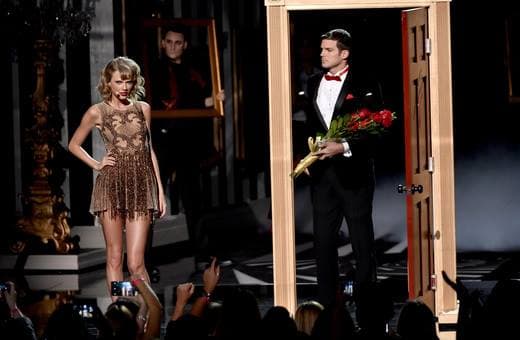 Osim nje, publiku su zabavljali i Charli XCX koja je izvela mash up svojih pesama Boom Clap i Break The Rules. Ariana Grande je prvo udružila snage sa The Weekndom i otpevala singl Love Me Harder, da bi joj se kasnije na sceni pridružile Jessie J i Nicki Minaj, te su ove tri zvezde otpevale Bang Bang. Osim ove pesme, Nicki je i izvela svoj novi duet Bed Of Lies,  saSkylar Grey.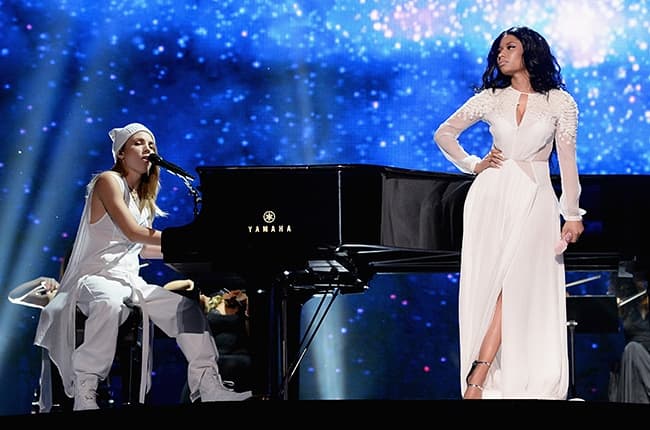 Nakon nekoliko godina pauze, Fergie je sa reperom YG i izvela svoj povratnički singl L.A. Love. Lorde je promovisala soundtrack za film Hunger Games i otpevala Yellow Flicker Beat, dok je Iggy Azalea je pokazala svima zašto je osvojila dve nagrade sa izvođenjem pesme Beg For It koja se nalazi na reizdanju njenog prvog albuma, a sa Jennifer Lopez je zatvorila ovu dodelu nagrada tako što je izvela njihov zajednički ovogodišnji hit Booty.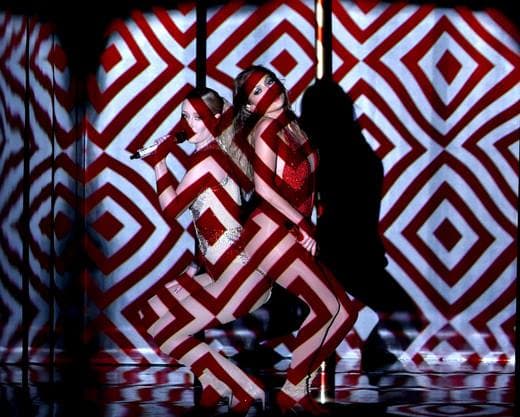 Najviše pažnje je privukla verovatno Selena Gomez koja je ostavila svoje srce na sceni i rasplakala prisutne (naročito Taylor Swift) pevajući The Heart Wants What It Wants.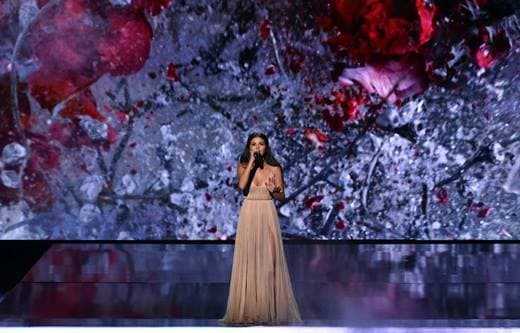 Još su nastupili Lil Wayne i Christina Milian, Garth Brooks, Imagine Dragons, Wyclaf Jean, Mary J. Blige, Sam Smith i A$AP ROCKY, Magic!, Pitbull i Ne-Yo i OneDirection.
Ovako izgleda lista ovogodišnjih pobednika:
Izvođač godine – OneDirection

Najbolji kantri album – 

Brantley Gilbert, Just As I Am 

Najbolji Rap/Hip-Hop izvođač – Iggy Azalea

Najbolji novi izvođač –  5 Seconds Of Summer

Najboljirock izvođač – Imagine Dragons

Najbolji ženski pop/rock izvođač – Katy Perry

Najbolji pop/rock album – One Direction, Midnight Memories

Najbolji muški kantri izvođač – Luke Bryan

Najbolji muški pop/rock izvođač – Sam Smith

Najbolji latino izvođač – Enrique Iglesias

Najbolji rap/hip-hop album – Iggy Azalea, The New Classic

Najbolja pop/rock grupa – One Direction

Singl godine – Katy Perry Feat. Juicy J, Dark Horse

Najbolji ženski kantri izvođač – Carrie Underwood

Najbolji kantri bend – Florida Georgia Line

Najbolji muški soul/rnb izvođač – John Legend

Najbolji ženski soul/rnb izvođač – Beyonce

Najbolji soul/rnb album – Beyonce, B

EYONCE

Najbolji

kontemporari izvođač – Katy Perry

Najbolji kontemporari inspirativni izvođač – 

Casting Crowns

Najbolji electro izvođač – Calvin Harris

Najbolji soundtrack – Frozen