Vesti
Nominovani za Oskara su…
I nominacije za prodstojeću 83. po redu dodelu nagrada Američke akademije za film i nauku su tu. Među nominovanima su Natali Portman, Kristijan Bejl, Mišel Vilijams, Nikol Kidman, Džef Bridžis, Havijer Bardem, a među najboljim filmovima su The Social Network, Black Swan, The Fighter i drugi… Najviše nominacija dobio je film King's Speach, čak 12.
Celokupnu listu pogledajte u nastavku teksta.
Ceremonija dodele održava se 27. februara u Kodak teatru u Los Anđelesu.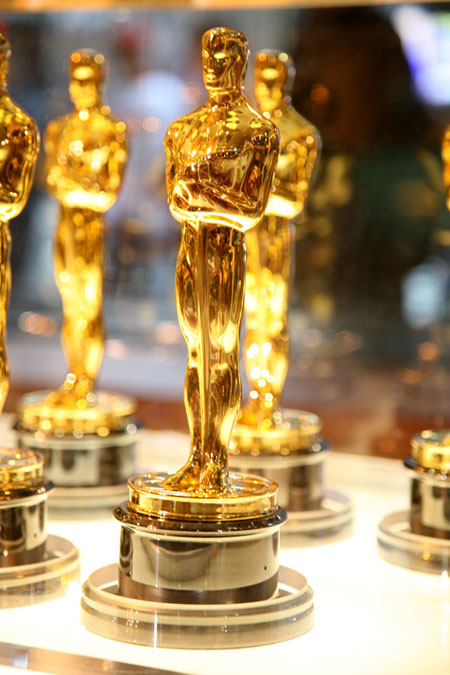 Najbolja glumica u sporednoj ulozi
Amy Adams, The Fighter
Helena Bonham Carter, The King's Speech
Melissa Leo, The Fighter
Hailee Steinfeld, True Grit
Jacki Weaver, Animal Kingdom
Najbolji glumac u sporednoj ulozi
Christian Bale, The Fighter
John Hawkes, Winter's Bone
Jeremy Renner, The Town
Mark Ruffalo, The Kids Are All Right
Geoffrey Rush, The King's Speech
Najbolja glumica
Annette Bening, The Kids Are All Right
Nicole Kidman, Rabbit Hole
Jennifer Lawrence, Winter's Bone
Natalie Portman, Black Swan
Michelle Williams, Blue Valentine
Najbolji glumac
Javier Bardem, Biutiful
Jeff Bridges, True Grit
Jesse Eisenberg, The Social Network
Colin Firth, The King's Speech
James Franco, 127 Hours
Nabolji režiser
Darren Aronofsky, Black Swan
Joel & Ethan Coen, True Grit
David Fincher, The Social Network
Tom Hooper, The King's Speech
David O. Russell, The Fighter
Najbolji film
127 Hours
Black Swan
The Fighter
Inception
The Kids Are All Right
The King's Speech
The Social Network
Toy Story 3
True Grit
Winter's Bone
Najbolji animirani film
How to Train Your Dragon
The Illusionist
Toy Story 3
Najbolji film van engleskog govornog područja
Hors la Loi (Outside the Law) (Algeria)
Incendies (Canada)
In a Better World (Denmark)
Dogtooth (Greece)
Biutiful (Mexico)
Najbolji originalni scenario
Lisa Cholodenko and Stuart Blumberg, The Kids Are All Right
Scott Silver, Paul Tamasy and Eric Johnson, The Fighter
Mike Leigh, Another Year
Christopher Nolan, Inception
David Seidler, The King's Speech
Najbolji adaptirani scenario
Michael Arndt, Toy Story 3
Danny Boyle and Simon Beaufoy, 127 Hours
Joel & Ethan Coen, True Grit
Debra Granik and Anne Roselini, Winter's Bone
Aaron Sorkin, The Social Network