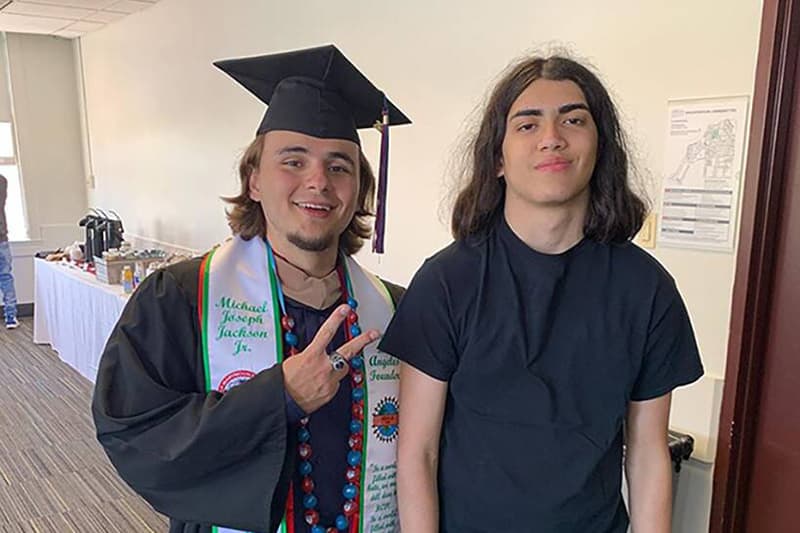 Najstariji sin Michaela Jacksona, dvadesetdvogodišnji Prince Jackson, juče je diplomirao na Univerzitetu u Los Anđelesu.
Prince je diplomirao na fakultetu administrativnog biznisa, a dan je proveo uživajući u čestitkama koje su stizale na društvenim mrežama kako od fanova legendarnog pevača, tako i od porodice i prijatelja koji su nisu mogli a da ne izraze koliko su ponosni na najstarijeg naslednika.
T.J. Jackson, rođak koji je bio njegov staratelj nakon smrti Michaela napisao je dirljivu poruku na društvenim mrežama navodeći da je ponosan na njegov uspeh.
"Bio je ovo dug put ali si uspeo, nastavi da učiš, nastavi da istražuješ", napisao je.
Prince, it's been a long road but you did it. Keep learning, keep growing and keep giving back! So so proud of you. I love you. ? ? ? #graduation #congrats #proudcousin pic.twitter.com/Ij2I2TDZb8

— TJ Jackson (@tjjackson) May 11, 2019
Prince je imao samo dvanaest godina kada je Michael Jackson preminuo pre nešto više od deset godina. Pevač je na svet ostavio još dvoje dece, dvadesetjednogodišnju Paris Jackson i sedamnaestogodišnjeg Prince Michael Jacksona poznatijeg kao Blanket.
Ovo je inače prvi put da se Blanket pojavljuje u javnosti nakon dugo vremena.