Dodela nagrada
Oskari 2019: Zelena knjiga najbolji film, Rami Malek i Olivia Colman najbolje uloge
Dosta suza i smeha!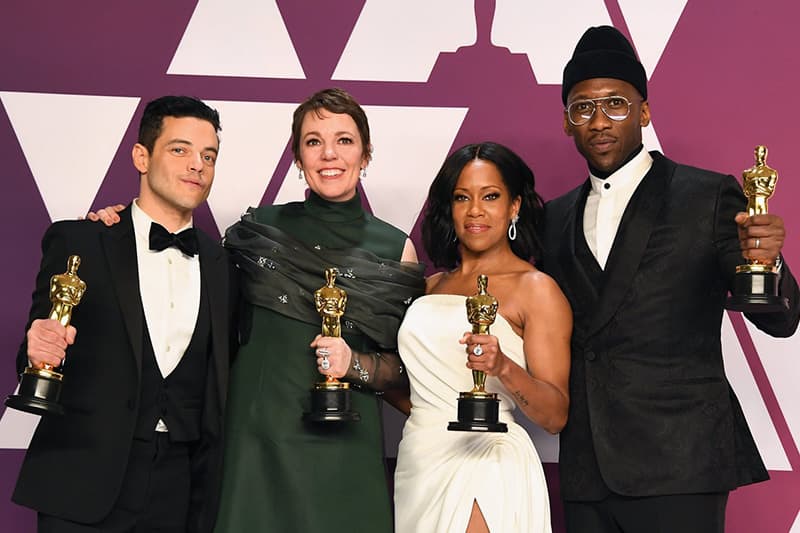 Film Green Book (Zelena knjiga), istinita priča o crnom pijanisti, osvojila je glavnu nagradu američke Akademije filmskih umetnosti i nauke – Oskara za najbolji film, na ceremoniji dodele Oskara održanoj 91. put, sinoć u Los Anđelesu.
"The whole story is about love." @greenbookmovie took home Best Picture at this year's Oscars. https://t.co/mbc7mBbZlG pic.twitter.com/A2lMMV7ErV

— Good Morning America (@GMA) February 25, 2019
Meksički reditelj Alfonso Cuaron koji je već osvojio Oskara za najbolju režiju 2014. za ostvarenje Gravitacija i ove godine je dobio nagradu u istoj kategoriji za film Roma. Film je dobio i Oskara za najbolji strani film.
"We made a film about a gay man, an immigrant, who lived his just unapologetically himself." @itsRamiMalek pays tribute to the late Freddie Mercury when winning Best Actor for his role in @BoRhapMovie. https://t.co/TLYl9ttHkN pic.twitter.com/Z081JH9IL8

— Good Morning America (@GMA) February 25, 2019
Još jedan pobednik večeri je film Bohemian Rhapsody (Boemska rapsodija), biografija o pevaču Freddiju Mercuryiju iz grupe Queen, koga igra Rami Malik, koji je dobio Oskara za najboljeg glumca. Film i Malek su ranije osvojili Zlatnog globusa. Malek je rekao da nije bilo lako igrati Mercuryija, "homoseksualca i imigranta" i dodao da je i sam imigrant jer su mu roditelji Egipćani koji su se preselili u Kaliforniju.
"This is hilarious. I got an Oscar!" Honestly, Olivia Colman's speech should win its own Oscar. https://t.co/HYVvWl04YG #Oscars pic.twitter.com/wjIarZ7CO8

— Good Morning America (@GMA) February 25, 2019
Najbolja glumica je Olivia Colman za ulogu u filmu Miljenica, iako je glavni favorit za Oskara u toj kategoriji bila Glenn Close za ulogu u filmu Supruga. Glumica je sedam puta nominovana za Oskara.
Mahershala Ali wins Best Actor in a Supporting Role for @greenbookmovie #Oscars #GreenBookMovie. https://t.co/VY7QZnkOdq pic.twitter.com/f9oED0VtEr

— Good Morning America (@GMA) February 25, 2019
U kategorijama najboljeg glumca i glumice u sporednim ulogama nagrade su ove godine dobili Mahershala Ali za Zelenu knjigu i Regina King za If Beale Street Could Talk. Mahershala Ali je pre dve godine dobio Oskara u istoj kategoriji za film Moonlight (Mesečina).
.@ReginaKing cries upon winning the #Oscar for Best Supporting Actress: "Mom I love you so much." https://t.co/TLYl9ttHkN #Oscars pic.twitter.com/ZUowbuSdbc

— Good Morning America (@GMA) February 25, 2019
Kako su poznati izgledali na crvenom tepihu, pogledajte u posebnom tekstu ovde.
Reditelj Spike Lee dobio je Oskara za najbolje adaptirani scenario za film "BlacKkKlansman". Li je 2015. godine dobio Oskara za životno delo, ali mu je ovogodišnja nagrada prva u takmičarskom delu.
Film Zvezda je rođena sa Lady Gagom i Bradleyem Cooperom koji je nominovan u nekoliko kategorija, dobio je Oskara za originalnu pesmu Shallow.
"It's not about winning," Lady Gaga says in tearful acceptance speech. "What it's about is not giving up. If you have a dream, fight for it." https://t.co/XQU450bcno pic.twitter.com/eafdzUS1ns

— Good Morning America (@GMA) February 25, 2019
Ceremonija je prvi put od 1989. godine održana bez voditelja.
Dodelom Oskara završena je sezona dodela filmskih nagrada u svetu. Pre Oskara dodeljene su nagrade Britanske akademije za filmsku i televizijsku umetnost (BAFTA), kao i nagrade Američkog udruženja producenata (Producers Guild of America – PGA), Američkog udruženja reditelja (Directors Guild of America – DGA) i Zlatni globus.