Horoskop
Pročitajte nedeljni horoskop za nedelju od 3. do 9. juna 2018. godine
BLIZANCI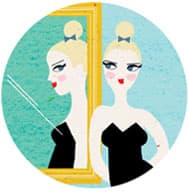 LJUBAV: Činiće vam se kao da nije pravo vreme za ljubav. Bićete u pravu, ali i ovi dani mogu doneti nešto od razvoja ako definišete svoja ljubavna očekivanja. Zato se usresredite na sebe i preispitajte se malo dublje.
KARIJERA: Kako nedelja bude odmicala, sve ćete više želeti predah ili čak poći na godišnji odmor. Oni koji to ne mogu, verovatno će morati da se angažuju oko nekih zaostalih poslova za koje su već odavno mislili da su gotovi. To će ih pomalo naživcirati.
ZDRAVLJE&SAVET: Vežbajte koncentraciju.