Extra
Madonna dobila priznanje za aktivizam u LGBT zajednici, zahvalila se emotivnim govorom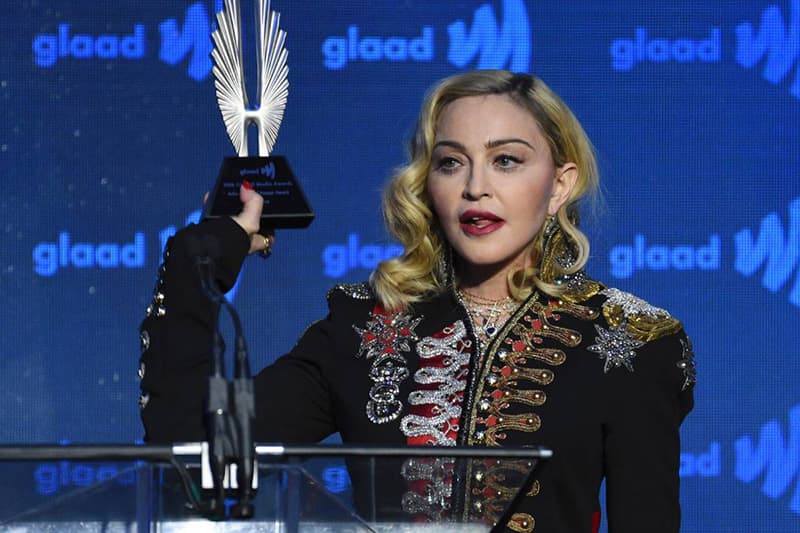 Madonna, pionir u borbi za gej prava, dobila je nagradu Promotera promene za 2019. godinu na ceremoniji dodele medijiskih nagrada Gej i lezbijske alijanse protiv poruge (GLAAD) i održala emocionalan govor koji je digao publiku na noge.
Ceremonija uručenja medijskih nagrada organizacije GLAAD organizovana je sinoć, 30. put, u Hilton hotelu u Njujorku.
I pre nego što je izašla na binu da preuzme nagradu, priznanje za tri decenije svog aktivističkog rada za LGBTQ zajednicu, 60-godišnja pop ikona privukla je pažnju prisutnih.
"Zašto sam se uvek borila za promene? Teško je odgovoriti na to pitanje, to je kao pokušati da objasniš značaj čitanja ili potrebe za ljubavlju", rekla je Madona i objasnila da kada je odrastala stalno se osećala kao autsajder, da ne pripada, i da to nije bilo samo zato što se nije brijala ispod ruke.
Prva gej osoba koju je upoznala bio je njen nastavnik baleta u srednjoj školi, i on je prvi pokazao veru u nju, i učinio da se oseća posebna kao plesačica, umetnica i ljudsko biće.
"Znam da ovo zvuči sitničavo i površno, ali on je bio prvi muškarac koji mi je rekao da sam lepa", rekla je Madonna i dalje ispričala da je on prvi odveo gej klub u Detroitu i da je to veče promenilo njen život.
Prvi put rekla je da je videla kako muškarci ljube muškarce, devojke obučene kao dečaci, ludo igranje i slobodu i sreću koju nije ranije videla, i da se tada osetila da nije usamljena i da je OK biti različit i ne kao svi drugi. Zatim je govorila o odlasku u Njujork 1977, i o pojavi side koja je odnela mnoge njene prijatelje, kada je rešila da se bori protiv toga.
Iako je dobila sedam Gremija, dva Zlatna globusa i bezbrojna druga priznanja, Madonna je rekla da nagrada Glaada ima posebno mesto u njenom srcu. "Zato što je to priznanje za više godina rada koje sam uložila tokom tri decenije, nije nešto površno", rekla je Madona za AP.
Madonni su nagradu uručili voditelj CNN-a Anderson Cooper, Mickey Blanco i Rosie O'Donnell koja je održala snažan govor o tome kako joj je Madonna pomogla da se bolje oseća u sopstvenoj koži.
Na ceremoniji Glaad dodeljene su nagrade i Andyju Cohenu, serijama Pose i Američka krimi priča: Ubistvo Đanija Versaćea – američka kriminalna priča, Samanti B, filmu Boy Erased, novinaru CNN-a Donu Lemonu i pevačici Janelle Monae.
Madona će objaviti svoj 14. album Madame X 14. juna.