Vesti
Tviter gori: Javne ličnosti Trumpa nazvale fašistom zbog govora o meksičkog granici
Tviter gori nakon izlaganja predsednika SAD!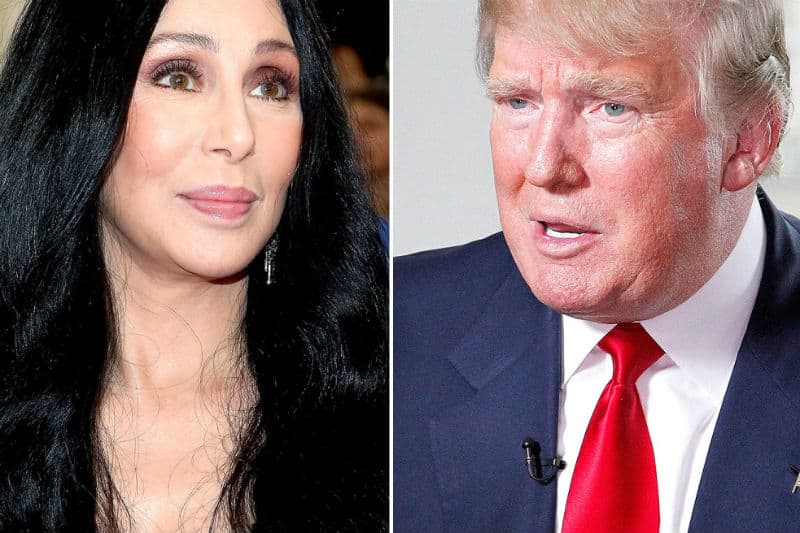 Američki predsednik Donald Trump obratio se javnosti sedmog januara i govorio je o velikim kriznim migracijama i kontroli američke granice koju planira da uspostavi izgradnjom zida u vrednosti od 5,7 milijardi dolara – a mnoge javne ličnosti, uključujući i dobro poznate muzičke ikone poput Cher i Bette Midler glasno su izrazile svoje nezadovoljstvo zbog njegove, kako tvrde, fašističke politike.
Trump je u svom govoru izneo tvrdnje da će zbog ogromne migrantske krize narod Amerike uskoro morati da se svakodnevno bori sa nelegalnim migrantima koji prete da preotmu njihova radna mesta i iscrpe javne resurse.
"Svi Amerikanci ispaštaju zbog nelegalnih migranata. Oni iscrpljuju javne resurse i zauzimaju radna mesta. Zbog njih najviše ispaštaju Afroamerikanci i Latinoamerikanci" , tvrdi predsednik SAD.
Njegov govor brzo je naišao na jak otpor, kako medija, tako i običnih građana i javnih ličnosti koji su odlučili da podignu svoj glas i ukažu na mnoge nepravilnosti i navodne laži koje predsednik SAD konstantno iznosi. Neki od njih su Trumpa poredili i sa Hitlerom.
"O kojoj velikoj krizi govori Trump? O onoj gde je oteo bebe i decu majkama i roditeljima i stravio ih u kaveze? Ili o onoj gde je njegova administracija ubila sedmogodišnje dete?" , oglasila se Cher na tviteru.
trump HAD 2 YRS 2 LIE WOLF, ALL BRANCHES Of GOV,&
TOTAL CORRUPT POWER☠️
WHERE WAS HIS CRISIS THEN.
WHAT HUMANITARIAN CRISIS IS HE SPEAKING OF,THE ONE WHERE HE RIPPED BABIES FROM MOMS ARMS,&⛓THEM,OR WHERE HIS ADMINISTRATION KILLED 2
7YRS OLD‼️HE HAS NO❤️ #ShutdownStories

— Cher (@cher) January 9, 2019
Na tviteru se pored Cher oglasila i Bette koja je iznela da Amerika već dugo vemena živi u ogromnoj krizi a da je za to kriv jedan čovek, odnosno predsednik.
#munchausensbyproxy We're living it every day. It might be called something else; a person holds an entire nation hostage so that they will pay attention to him. What is that called?? Anyone??

— Bette Midler (@BetteMidler) January 9, 2019
Pored pomenutih pevačica, svoje nezadovoljstvo i bes iznelo je i niz drugih poznatih ličnosti uključujući Kathy Griffin, Sarah Silverman, Mikel Jollet, Mia Farrow, Rose McGowan, Alyssa Milano itd.
No state of emergency declared. No new policy. Just a bunch of lies about process and racist scare stories.

Good job, networks.

— Mikel Jollett (@Mikel_Jollett) January 9, 2019
I'm not watching how's the stunted reading and nose breathing

— Sarah Silverman (@SarahKSilverman) January 9, 2019
FACT: Immigrants are less likely to commit crimes than native-born Americans.

— Mia Farrow (@MiaFarrow) January 9, 2019
Trump was grooming hard tonight. Hitler-Ian rhetoric. Wake up. Fight back or sit down Democrats

— rose mcgowan (@rosemcgowan) January 9, 2019
Straight lies from the Oval are nothing new. What is new is that @realdonaldtrump is losing base support, and fast, as his failures pile up. @speakerpelosi and @senschumer spoke truth to faux power as they pulled at the threads of an unraveling administration.

— Alyssa Milano (@Alyssa_Milano) January 9, 2019