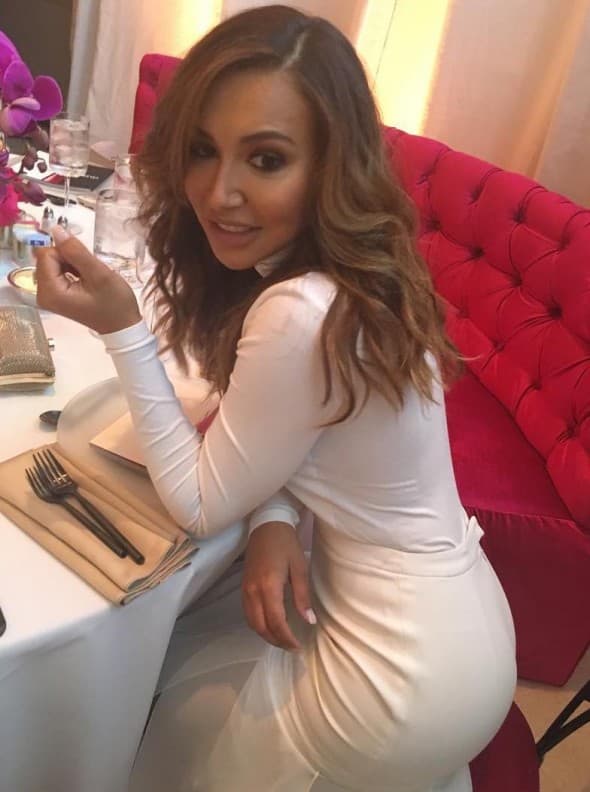 Naya Rivera pojavila se na crvenom tepihu prvi put od kako je na svet donela sinčića Joseya i svojim izgledom potpuno oduševila sve prisutne.
Lepa glumica se nije libila da pokaže svoju savršenu figuru, pa je za ovaj događaj izabrala belu usku haljinu koju je upotpunila jednostavnim sandalama.
Naya Rivera showcases her in shape figure on the pink carpet in Beverly Hills… – https://t.co/Lv7twE9gFQ pic.twitter.com/mVcuLpS52y

— Viral Buzz News (@VIralBuzzNewss) December 5, 2015
Join us LIVE on #Periscope from the Red Carpet! Here's @AdriannaCosta & @NayaRivera – https://t.co/6dPx8VN4Ls pic.twitter.com/lPXVmGURrR — March of Dimes CALIF (@MODCAL) December 4, 2015
Holivudskoj zvezdi društvo je pravio suprug, glumac Ryan Dorsey.
How adorable are @NayaRivera and husband Ryan Dorsey at the @marchofdimes #celebrationofbabies event? @glamourmag pic.twitter.com/UfLFc7wdny

— Jessica Radloff (@JRadloff) December 4, 2015