Vesti
Mirka Vasiljević: Ne ulazim na Vujadinov instagram, ko traži, taj i nađe
Čeka se to boji glumica?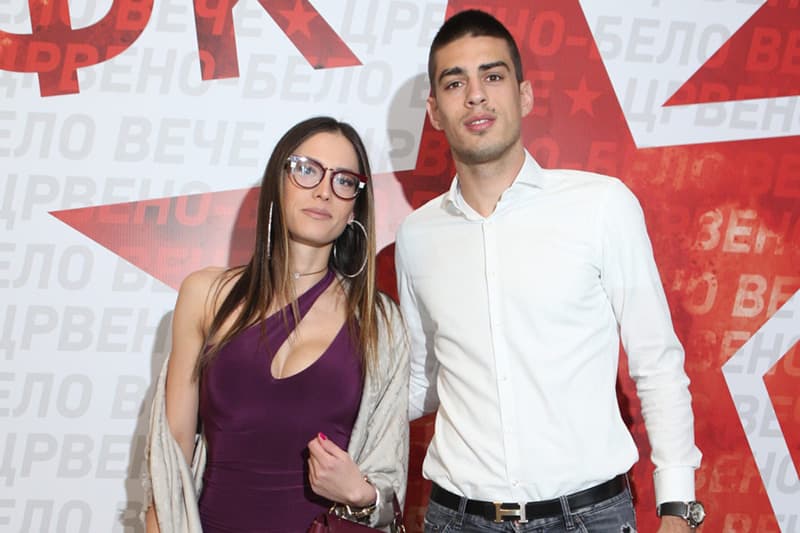 Mirka Vasiljević otkrila je da partnera Vujadina Savića ređe viđa otkako je u Beogradu, nego dok je igrao u inostranstvu.
"Niko mi ne veruje kada kažem da sam ga mnogo više viđala i provodila vreme sa njim dok je radio u inostranstvu. Tada se znalo kako funkcionišemo, deca i ja odemo kod njega na dva meseca i to vreme maksimalno iskoristimo. On zna da ćemo biti tu određeno vreme i posveti se samo nama. Trening-kuća, trening-kuća. A kad je u Beogradu, potpuno je drugačija priča," kaže Mirka, kojoj ipak nije svejedno što muž sve manje vremena provodi kod kuće kada je u Srbiji.
"Ovo je njegov grad, ovde je odrastao i ima mnogo prijatelja, pa posle treninga uvek ode na piće s drugarima. Ako ima slobodan dan, onda uveče ide u izlazak, tako da smo ga deca i mnogo više viđali dok nije igrao za naš klub. Vujadin je u inostranstvu samo orijentisan na kuću, a u Beogradu nije baš tako," iskrena je bila Mirka i dodala da je deca često pitaju kada će dobiti batu ili seku.
"Deca me često pitaju kada će mama da bude trudna, a ja bih veoma volela još jedno dete. Međutim, dosta obaveza imam oko njih troje… Škola, vrtić, treninzi, jedva uspevamo sve da izguramo, pa mislim da još nije vreme. Deca se takođe često šale kada me vide posle jela sa naduvenim stomakom da mama ponovo nosi bebu. Posle takvih priča se igraju i nagađaju da li će biti bata ili seka, a ja tada shvatim da bih baš volela da opet budem trudna," rekla je glumica.
S obzirom na to da je njen muž Vujadin veoma aktivan na društvenim mrežama, a da Mirka nije preterani ljubitelj, kaže da nema nameru da otvara nalog na Instagramu.
"Vujadin obožava sve društvene mreže, mislim da je imao sve koje su postojale. Mene takav kontakt sa ljudima nije nikada interesovao, a isto tako nikada nisam ušla na Vujadinov Instagram nalog i nešto čeprkala, ko traži, taj će nešto uvek naći, a ja nisam u tom fazonu," otkrila je Vasiljevićeva.