Bizarno
Skandal u Tel Avivu: Evrovizija umalo odletela u vazduh
"Izrael nije bezbedan, videćete".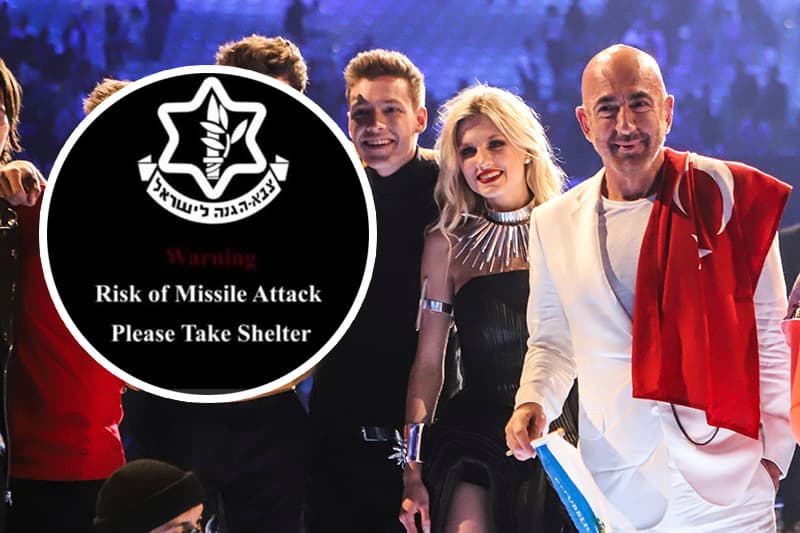 Izraelci koji su posmatrali prvo polufinale takmičenja za pesmu Evrovizije sinoć preko sajta javnog servisa Kan nakratko su ometeni nizom pretnji pošto su hakeri u TV prenos ubacili lažno video-upozorenje izraelske vojske da je potrebno otići u skloništa od bombi zbog neminovnog raketnog napada.
Dvominutni video se završava porukom: "Izrael nije bezbedan, videćete". 
Nije odmah bilo jasno ko stoji iza ovog napada hakera, iako izraelski mediji na hebrejskom spekulišu da dolazi od propalestinskih grupa u arapskim zemljama. Javni servis Kan, domaćin međunarodnog pevačkog takmičenja, naveo je u saopštenju da je hakovanje trajalo nekoliko minuta.
#Breaking| Hackers succeed to hack #Eurovision 2019 website and publish anti-#Israel messages. pic.twitter.com/9pz2Mb50X7

— Quds News Network (@QudsNen) May 14, 2019
"Verujemo da poruku nije dobilo mnogo ljudi. EBU (Evropska radiodifuzna unija) i Kan smatraju da je sajber bezbednost od velike važnosti i slučaj se istražuje", navodi se u saopštenju.
POGLEDAJTE: Ovo su prvi finalisti Eurosonga 2019
Propalestinski aktivsti, koji se zalažu za bojkot Izraela, poveli su kampanju protiv nadmetanja za pesmu Evrovizije koje je privuklo međunarodnu pažnju i desetine hiljada turista u Izrael. Aktivisti su organizovali marš uoči početka prvog polufinala nedaleko od mesta gde je održano u Tel Avivu, pozivajući na okončanje izraelske kontrole Zapadne obale i blokade pojasa Gaze.
Većina učesnika ovog muzičkog takmičenja držala se međutim podalje od politike. Predstavnici Islanda, grupa Hatari, izazvala je kontroverzu jer je najpre rekla da će iskoristiti interesovanje za Evrosong da predstavi "lice okupacije". Ipak, na konferenciji za novinare posle polufinala poruka je bila pozitivna.
"Potrebno je da se ujedinimo i setimo se da volimo zbog mržnje koja raste u Evropi", poručili su predstavnici Islanda, kako prenose izraelski mediji.