Foto
Zavirite na probe za koncerte Lepe Brene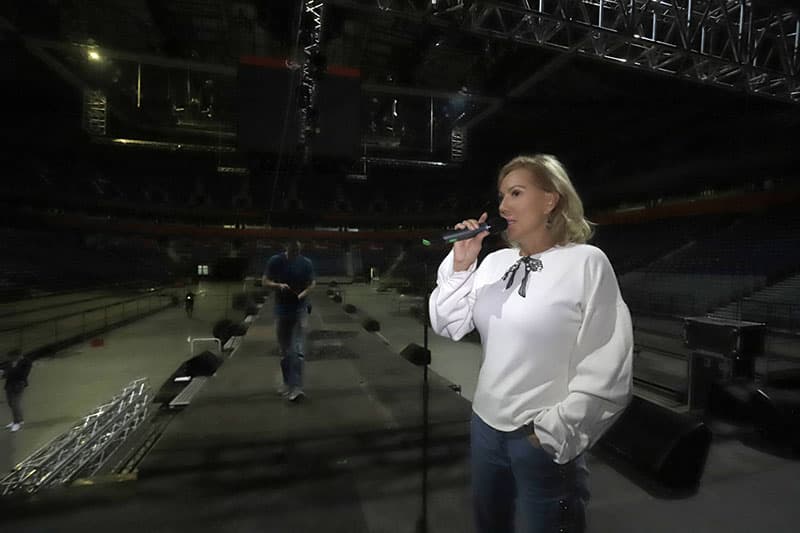 Muzička legenda Lepa Brena ovog vikenda prirediće Beogradu audio-vizuelni spektakl, na koncertima koje će održati u Štark Areni 21. i 22. oktobra.
Brena je sinoć na jednoj od proba u Areni otkrila da je i više nego spremna za jubilej koji će proslaviti sa svojom publikom.
"U Areni kažu da ovakvu produkciju i ovakvu binu nisu videli još od koncerta Beyonce! A detalji koje smo uspeli da saznamo su i da je tu pista od 22 metra i da ce koncert imati čak 2 bine," kaže izvor iz produckije.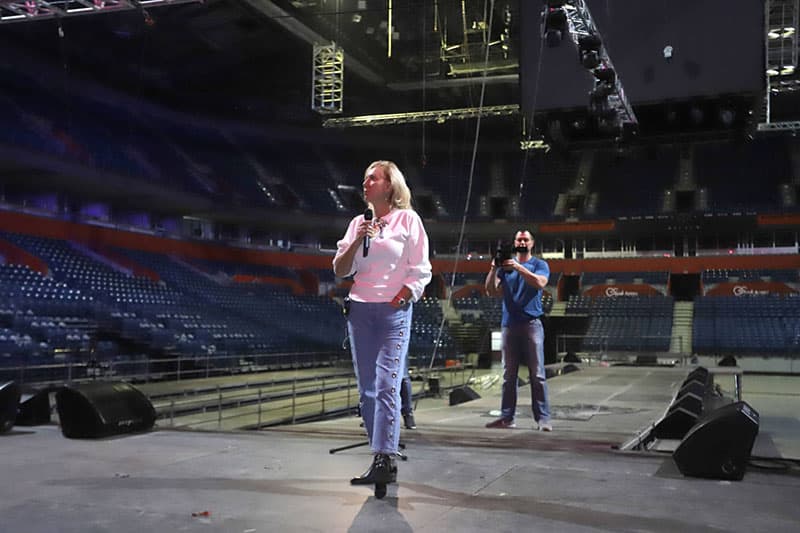 "Produkcija, kostimi, vizuali, rasveta i specijalni efekti se i dalje čuvaju u najvećoj tajnosti, ali oni koji su imali prilike da vide delić priprema – kažu da ovako nešto Beograd još nije video," dodaje on.
I sama pevačica u nedavnom intervjuu nije krila zadovoljstvo zbog koncerta koji će održati.
"Ovo je koncert koji sam pripremala punih godinu dana. Prosto, zapisujete ideje koje vam se rađaju i kada dođe trenutak, one se realizuju. Mogu samo da kažem jednu stvar, da ovaj koncert vizuelno i scenski neće ličiti na onaj koji je održan 2011. godine. Biće to potpuno druga priča. Jako je bilo teško da sublimiramo iz 20 albuma koje ćemo pesme pevati, ali smo pronašli jedan modus za koji se iskreno nadam da će se dopasti publici. Otpevaćemo jako puno pesama, a ono što ćemo sigurno izvesti jeste ceo novi album, a to mi se još nikada nije desilo u karijeri – da moram da otpevam ceo album," ispričala je ona.
"Prosto jedva čekam da podelim te lepe trenutke sa mojom publikom, jer je jedino ona zaslužna što ja i dalje trajem. Iako je inače pesma "Srećna žena" metafora, jer je ona u pesmi uvek sama, a glumi da je srećna, ja ipak mogu da kažem da jesam srećna jer imam svoju porodicu i svoju publiku, a to je najvažnije," rekla je Brena za Srbija danas.