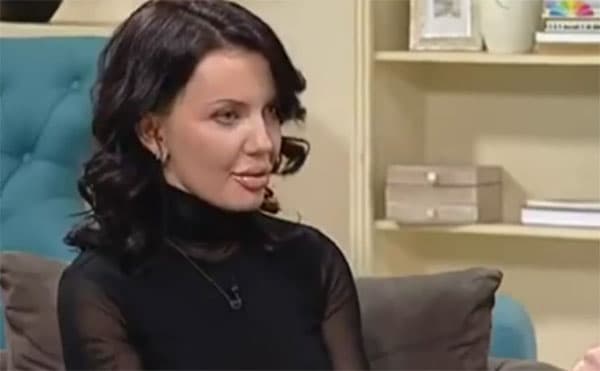 Besima Nešić iz Živinica opsednuta je slavnom holivudskom glumicom Angelinom Jolie, čemu u prilog idu brojne plastične operacije koje je uradila kako bi izgledala baš kao nevenčana supruga Brad Pitta.
Sada 31-ogodišnja Besima, sa 19 godina uradila je prvu operaciju, tačnije povećanje grudi. Iako je do sada uradila na desetine operacija, ne planira da prestane da odlazi pod nož.
Besima je gostovala na bosanskoj televiziji Hayat, gde je izjavila da je 50 posto prirodno izgledala kao Angelina, a 50 posto je to delo veštih ruku plastičnih hirurga. Šta je sve radila na svom licu da bi izgledala što sličnije Angelini, nije želela da otkrije.
Kolika je njena opsesija Angelinom govori i to što na ramenu desne ruke ima identičnu tetovažu kao i slavna glumica.