Bizarno
Barbra Streisand šokirala izjavom o Jacksonu: Dečaci su bili srećni sa njim
Fanovi misle da je pevačica izgubila razum!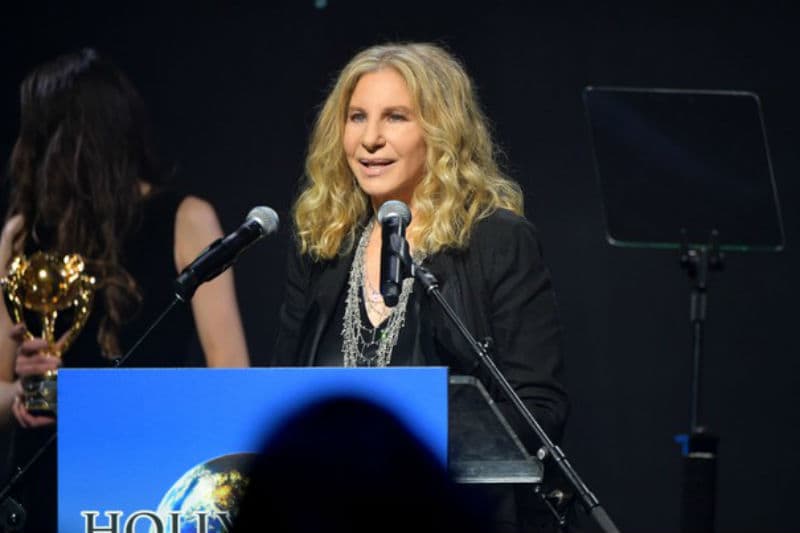 Nakon što je kontraverzni dokumentarac Leaving Neverland izazvao oštre kritike javnosti, prema mišljenju mnogih, Barbra Streisand učinila je jedan od najgorih poteza u svojoj karijeri.
U nedavnom intervjuu koji je dala za Evening Standard, Streisand je izjavila da veruje Wade Robsonu i Jamesu Safechucku i njihovim tvrdanjama da ih je Michael Jackson seksualno zlostavljao, ali i da se saoseća sa legendarnom pop zvezdom.
"Njegove seksalne potrebe su njegove seksualne potrebe, ne vezano za to kakve se pozadina krije iza njih. Možemo reći da ih je zlostavljao, ali kako smo sami čuli, ti dečaci koji su sada odrasli ljudi, bili su presrećni jer su provodili vreme sa njim. Obojica su oženjeni i obojica imaju dece, tako da ih to zasigurno nije ubilo" , izjavila je pevačica.
Ona je takođe dodala da su njena osećanja pomešana, ali da svakako krivi roditelje navodno zlostavljanih momaka.
"Osećam se loše zbog dece, osećam se loše zbog njega. Krivim roditelje koji su na prvom mestu dozvolili deci da provode toliko vremena sa njim i da spavaju kod njega" , dodala je ona.
Režiser dokumentarca Dan Reed osvrnuo se na njene tvrdnje i obratio joj se lično objavom na tviteru, upitavši je "da li je moguće da si ovo upravo izgovorila!?"
"It didn't kill them" @BarbraStreisand did you really say that?!#LeavingNerverland https://t.co/p4sIaPIHK6

— Dan Reed (@danreed1000) March 22, 2019
Dobar deo njenih fanova bio je zgrožen izjavama i tvrdi da je pevačica na ovaj način "uništila svoju karijeru" i "sve za šta se do sada zalagala."
Streisand je brzo odreagovala na žustre komentare i u svoju odbranu pojasnila ono što je mislila tokom svog intervjua, navodeći da ni po koju cenu nije u redu oduzeti slobodnu volju i "iživljavati" se nad nekim, ali da je, prema njenim rečima, sasvim jasno da su roditelji bili obuzeti slavom i novcem.
"Da budem potpuno jasna, ne postoji situacija u kojoj je u redu ugroziti slobodnu volju i preuzeti kontrolu nad decom u bilo kojem smislu. Priča koju su ova dvojica momaka ispričala je prilično tužna i u meni izaziva samo saosećanje. Osnovna dužnost roditelja je da zaštiti svoju decu, ali je sasvim jasno da su oni postali žrtve slave i fantazija" , dodala je pevačica.
Oh god no. This is horrible. I feel sick. @BarbraStreisand is my idol and I look up to her so much. This breaks my heart that she would say this. Because this is such a wrong and hurtful thing to say. Ugh. https://t.co/emlO9qAxCW

— Camilla (@Camilla_33) March 22, 2019
Barbra Streisand's comments on Michael Jackson's accusers are … outrageous and perplexing to say the very least. pic.twitter.com/eFSTZUu4bz

— Alexander W. McCall (@awmccall) March 22, 2019
barbra streisand has lost her entire goddamned mind. here she is talking about michael jackson and his victims pic.twitter.com/nOs4ruK9Q2

— endora bullshit (@collectdust) March 22, 2019