Serije
Kako danas izgledaju zvezde serije 'Felicity'?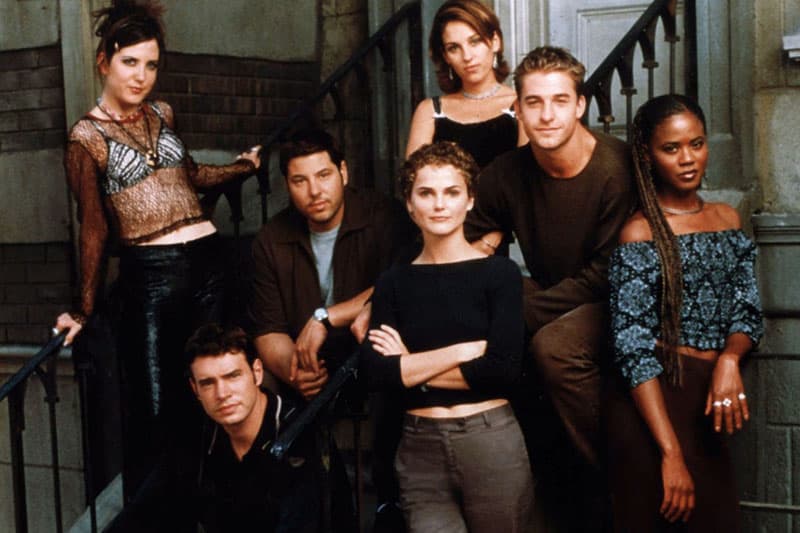 Serija Felicity se emitovala od septembra 1998. do maja 2002. godine, aFelicity Porter, Ben Covington i Noel Crane su bili samo neki od junaka popularne serije. Pogledajte čime se danas bave i kako izgledaju.
Keri je osvojila Zlatni globus za ulogu u TV programu The Mickey Mouse Club i nastavila je da niže uspehe u Holivudu, uključujući ulogu u akcionom filmu Mission: Impossible III gde je ponovo sarađivala sa producentom serije Felicity, JJ Abrams. Tumačila u glavnu ulogu u filmu Waitress i učestvovala u filmovima Dawn of the Planet of the Apes i Extraordinary Measures. Trenutno tumači ulogu agenta Elizabeth Jennings u seriji The Americans.
Očekuje prvo dete sa Matthewom Rhysom, a iz prvog braka sa Shaneom Dearyem ima dvoje dece.
Scott Speedman (Ben Covington)
Scott je nakon role u popularnoj seriji, glumio ulogu Michaela Corvina u filmovima Underground. Pojavljivao se i u filmovima Duets, XXX State of the Union and Willem Defoe's Anamorph, a trenutno tumači ulogu Baza Browna u novoj krimi seriji Animal Kingdom.
Foley je igrao u mnogim poznatim serijama i TV programima poput The Unit, True Blood Scandal, House, Scrubs, Gray's Anatomy i Cougar Town.
U filmu Scream 3 bio je zlikovac, a nedavno se pojavio u tri epizode sitkoma Undateable glumeći samog sebe.
Amy Jo Johnson (Julie Emrick)
Možda niste obratili pažnju, ali Amy je bila jedna od omiljenih junakinja Moćnih rendžera, gde je imala ulogu pink rendžera. Nakon Felicity, tumačila je glavne uloge u serijama The Divison, Flashpoint i Covert Affairs.
Bavi se pevanjem i pisanjem pesama, i izdala je tri albuma.
 Tangi Miller (Elena Tyler)
Uloga Elene u seriji Felicity ostala je njena najznačajnija uloga sve do sada, ali se pojavljivala u nekoliko serija poput The Division i Cold Case.
Poslednjih godina se posvetila produciranju filmova, među kojima su My Girlfriend's Back, Hollywood Chaos i Boxing Day: A Day After Christmas.
Greg Grunberg (Sean Blumberg)
Greg se pojavljivao u mnogim drugim projektima JJ Abrams – Lost, Alias, Mission: Impossible III, Star Trek i Star Wars: The Force Awakens.
Najpoznatiji je po ulozi Matta Parkmana u serijama Heroes i Heroes Reborn, a trenutno se pojavljuje u seriji Masters of Sex.
Amanda Foreman (Meghan Rotundi)
Amandu i dalje najbolje pamte kao cimerku glavne junakinje Felicity, ali je nakon ove serije ponovo sarađivala sa JJ Abrams u seriji Alias tokom nekoliko sezona.
Gostovala je i u serijama Six Feet Under, ER i Private Practice.
Ian Gomez (Javier Clemente Quinata)
Ian je glumio u spotu za pesmu Hands Clean pevačice Alanis Morissette, seriji Curb Your Enhusiasm, Lost i Cougar Town.
Oženjen je zvezdom filma My Bog Fat Greek Wedding Niom Vardalos u čijim se filmovima takođe pojavljivao.
Rob Benedict (Richard Coad)
Rob je najpoznatiji po ulozi Chucka Shurleya u seriji Supernatural. Imao je i niz zapaženih uloga u mnogim drugim serijama kao što su Alias, Buffy the Vampire Slayer, Monk i NCIS.
Što se tiče uloga na filmu, najznačajnije su u filmovima A Little Help, Waiting… i Kicking and Screaming.
Donald je devet godina tumačio ulogu Turka u seriji Scrubs, a još jedan uspeh mu je i serija The Exes.
Pojavio se i u filmovima Pitch Perfect i Kick-Ass 2.
Već tokom poslednje sezone serije Felicity, Amy je ostvarila zapažene uloge u filmovima Varsity Blues i Road Trip. Kasnije je glumila u filmovima Crank pored Jasona Stathama, The Butterfly Effect sa Ashtonom Kutcherom i Just Friends uz Ryana Reynoldsa, kao i u serijama Robot Chicken i Justified.
Sarah-Jane se proslavila ulogama u serijama Sugar Rush, Casualty, Holby City i Waterloo Road.